Audio post with 9 notes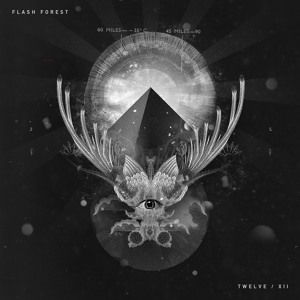 Friendships turns 'I'm Scared You'll Never Leave' into a pumping juke track with a lot of motion, moving through the draggy pads and sluggish vocals into a high energy kick drum workout.
Source: SoundCloud / friendships
Free 'Post Annum EP' at: http://www.lastdancelondon.com/blog/2012/01/01/post-annum-ep/

Don't know much about Vekta, but this tune Sunlight is a refreshingly bright and positive take on the wonky sound, so often bogged down in darkness and distortion. Free download from the Last Dance London EP.
Source: SoundCloud / Vekta
you guys read this blog to hear me talk crap? or to listen to dynamite house slowburners like this? The Way We Were by DeejayMosca less talk more tunes. download - http://www.mediafire.com/?5ij6vyoc8v5omec
Post with 3 notes
You can pile genre names on this all you want, but at it's core it's a very clever pop tune. Erothug's style reminds me of Friendly Fires and Jimmy Edgar, and he sings and produces entirely non-ironic r'n'b styled electronic pop in an Australian way, like Oscar 'n' Martin and Collarbones.
I think the real strength of this is that you can't tell how commercial or how alternative it wants to be. It straddles the two pretty well.
Further Listening:
Fakesensations - Selfish Girls Stay Thin. http://www.youtube.com/watch?v=dmJ2nhhvovo
Post with 1 note
This new tune from Jamie XX, king of the bass-hipsters and one half of 'the xx', fits a fine, languid summer headspace. After the first xx album came out with it's indie-folk-with-an-MPC sound, Jamie XX pretty quickly made it clear that he was into electronica, with a few dynamite mixtapes and remixes, including his infamous full-album remix of Gil Scott Heron's 'I'm New Here'. This is his first entirely solo production effort, and it's extremely pleasant. Using some screwed James Blake-esque vocals and a drum pattern that reminds me of the Burial/Four Tet collaborations, it is a very trendy, 2011y song. The understated steel drums and set it apart. While it is comfortingly familiar, I can't think of anything else that sounds exactly like it. Fans of Mount Kimbie and Sepalcure absolutely need to get on this. Jamie xx - Far Nearer (limited vinyl & download out now - http://farnearer.com) by Numbers
A friend of mine recently pointed out that Galapagoose has got Sleigh Bells levels of hype. What I'm saying is that ten million blogs have already posted this. But it bangs. Since he played at Tone at the Eastern Aquarium gig a couple of weeks back, I've been telling people in the street to youtube this guy, so now I'm telling you.
insider // preview by galapagoose
I played the song Insider this week; it's tougher than I'd come to expect from him, and it's a good indicator of the energy of his live show. Galapagoose was one of the minds behind the software that Daedelus produces and performs with, and that goes some way to explaining the similar kind of soundspace that you get here. It's a hip hop club banger that wears a cardigan and drinks it's tea with honey. And it's a free EP. You can't say no. Download it here - http://galapagoose.bandcamp.com/album/parquet-ep-3 and then watch this.
Post with 9 notes
Hyetal is one of the most interesting dubstep/postdubstep producers out there at the moment. The last track on the album, Black Black Black, is a shoegaze-y vocal tune with tight percussion, dubstep weight and a lot of space. It's the vocal from Alison Garner (who I know nothing about) which sets it apart, and makes me think that this track, released on a dubstep/experimental CD on a dubstep/experimental label won't naturally find the audience that will love it most. That audience is witchhouse, chillgaze, spacewave hipsters. It's a bit like Mezzanine era Massive Attack, Telefon Tel Aviv, this
Daterape
guy, and Hybrid's 'Blackout In LA', which is a dynamite dance-music-LP-closer from back in the day.
Post with 1 note
Australia is really winning at instrumental hip hop right now. Following in the footsteps of the OG Elefant Traks greats, like Hermitude, Unkle Ho and Pasobionic, we've now got a huge number of producers making sample based tracks in a sort of Nightmares on Wax vein with that same feeling of sun and sand that made 90s West Coast party hip hop so great.
Saint Surly and his bro Monster Monster put out an album last year called Out Of The Woodwork, which was one of the most exciting Aussie albums I've heard in a while. This isn't from that album, but a new joint (woodwork joke) that Saint Surly put together and slung over. It sounds like there's a really cool treated harpsichord sample in there. It reminds me of those rickety old sunburned houses you find in Australian desert towns, with peeling paint, sunrooms and rocking chairs. It's very friendly stuff.
LeBunked by Saint Surly
It's a free download, and as usual, there's more in the soundcloud.
Post with 8 notes
Remember when chillout was a thing? Not the same thing as chillwave, downtempo, trip hop and ting; it was it's own sound with it's own beachside cafe scene before it became the soundtrack to department store bathrooms and trendy solariums. I remember back when I was about 14, I bought a Chillout Sessions cd that introduced me to Massive Attack, Radiohead, Lamb, Goldfrapp and Royksopp all at once. Heady times.
This tune reminds me of those glory days. Don't get me wrong, it's got some punch, like chillout was allowed to. I mean, you found this stuff in the Dance section of your local Sanity. Queensland producer TrakShot is making some warm friendly sounds from dance-y synths, classic breakbeats and tidy vocal samples. I could imagine listening to this on some high-school summer road trip. Maybe there'll be girls. Maybe not. I don't know.
I've been playing some other TrakShot tunes on the radio show. Check his soundcloud out - his sound is diverse and there are a lot of freebies up there.
Post with 1 note
21021 11:01 Eskmo - Moving Glowstream (Amon Tobin Remix)
21022 11:04 Icicle ft DRS - Bitter Taste
21023 11:08 Addison Groove - It's Got Me
21024 11:13 Boxcutter - Cold War
21025 11:18 Option Command - Polybell Strategy
21026 11:21 TrakShot - No You Sleep
21027 11:26 Galapagoose - Insider
21028 11:31 Low - Especially Me
21029 11:36 Saint Surly - LeBunked
21030 11:39 Hyphae - Fragrant Vagrant
21031 11:43 Master Of Ribongia - Face My Face
21032 11:47 Dro Carey - Hungry Horse
21033 11:52 Kryptic Minds - Myth
21034 11:58 Slugabed - Moonbeam Rider
21035 12:02 Spokes - 3,4,5 (Capec Remix)
21036 12:08 Mr Little Jeans - The Suburbs
21037 12:13 Underlapper - Choking Ibis
21038 12:20 Amon Tobin - Dropped From The Sky
21039 12:27 Alexander Rishaug - H_Icon
21040 12:39 Oliver Tank - Beautiful
21041 12:42 The Hundred In The Hands - Commotion (Capracara's Red Zone Dub)
21042 12:50 Hyetal - Searchlight
21043 12:55 Braille - Leavin' Without You
I don't know what those numbers in the first column are, but it's easier to leave them in than pull them out.